SUMMER CLASSES ARE OPEN FOR REGISTRATION
Please go to Language Classes for more details on:
English as Second Language (ESL) classes (June 6-Aug. 8)
FREE English & French Conversation Groups (ongoing all summer)
Foreign Language classes (June 5-Aug. 16)




WATCH FOR SUMMER SUPPER REGISTRATION SOON - we are just finalizing some details!
SUPPERS WILL BE HELD AT 5:30pm on THURSDAYS.
Stay tuned!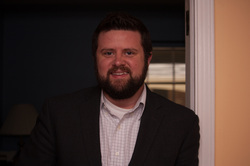 Welcome to the International Center of West Lafayette
Since 1971, the IC has operated as an independent nonprofit organization on the campus of Purdue University with the purpose of bringing together the International
and Greater Lafayette communities.
We especially welcome spouses, graduate students, and visiting international faculty and exchange students who aren't served by existing Purdue programs. And all of our programs are open to community residents!
Through our English and Foreign Language classes, Summer Suppers, Global Cafe, English, French & Korean Conversation Groups, Women's Coffee & Conversation, our Spring International Food Bazaar (pictured above), eight co-op rooms for student/faculty housing, and much more, thousands of people annually experience a global connection at the IC that they will take with them as they move throughout the world. We know you will find something of interest at the International Center that you would like to be a part of - and we encourage you to join us for a class or event anytime throughout the year.
- On behalf of the IC Board of Directors and Staff ... WELCOME!!
BJ Moyars, International Center Board President
---
What's on our Website:
• ABOUT US - learn who's who, office hours, location, etc.
• LANGUAGE CLASSES - we have classes during each of the three semesters that Purdue is in session. We offer
paid English as Second Language (ESL) & Foreign Language classes, and FREE Conversation Groups in English, French & Korean.
• RENTALS - in the 523 Office/Classroom building we rent meeting rooms & kitchen facilities. In the 525 co-op house, we have eight rooms that we rent for short-term and long-term to Purdue students, as well as visiting students & faculty.
• DONORS - the IC is a nonprofit that gets no operating funds from Purdue. We rely on donations, plus class, event, & rental fees to operate. If you have enjoyed a meal or benefitted from a class, we hope you will visit this page & consider a donation.
• EVENTS - all of our events feature a cultural-culinary base, like Global Cafe, Summer Suppers, cooking classes & more - we ALL have to eat, so what better way to connect to another culture?
• FOOD BAZAAR - pictured at top of page: this is our major cultural event and features a culinary feast at more than 20 booths with authentic home-made dishes prepared by IC volunteers from around the globe
• GALLERIES - Check out these pictures from our events!
IC classes & programs are supported by grants from these very generous organizations: