Here's how to contact us: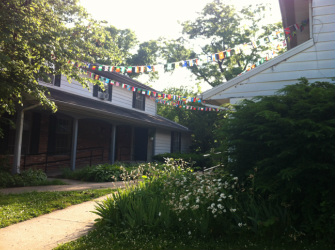 International Center of West Lafayette
523 N. Russell Street
West Lafayette, IN 47906
765.743.4353
Email: info@intlctr.org
Web: www.intlctr.org
Facebook: International Center of WL



Board of Directors:
President - Benjamin 'BJ' Moyars
Vice President - Neil McKinnis
Secretary - Joy Grow
Treasurer - Sooyeon 'Soo' Shin
Members - Ilicia J. Sprey, Brady Smith, Natasha Vasili, Aida Munoz
Honorary Board Member: the late Dr. Victoria 'Y' Wacek

Staff:
Director - Karen Moyars
Assistant Director - Caressa Oorloff
Finance Officer - Sooyeon 'Soo' Shin
Work Study - Kurt Peoples

OUR BOARD, STAFF AND VOLUNTEERS GIVE A LOT OF TIME TO THE IC.
Below are some photos of their efforts ... big round of applause!!!
Watch for more pictures!!
---